Featured Story
Vins El Cep Winery
Posted on September 29, 2012.
No trip to Spain would ever be complete without a trip to one of their fabulous wine regions. Spain has over 70 designated wine regions and over 1,000 wineries that are approved by the government for quality wine production. Spain produces over 13% of all wines worldwide, and is widely recognized for having some of the best values for quality wines. In anticipation of our trip to Barcelona, we started drinking Spanish wines almost exclusively for over 6 months before we visited the region. I always knew there were good wines being produced in Spain, but what I didn't know is the vast variety and high quality of their wines. There are so many different wine regions in Spain, each with their own climates and terrains, that it is virtually impossible to relegate their wines to any one particular style. Quite simply – Spain produces such a diverse variety of great wines that they have a wine for any pallet.
The Penedès Wine Region:
On our last trip to Barcelona we found ourselves close to one of Spain's great wine regions – Penedès. Long considered one of the country´s best wine-producing regions after the Rioja, Penedès is framed by the coastal hills of the Serra del Garraf and the higher inland mountains about one hour from Barcelona. The Penedés wine region consists of 153 vineyards (Bodegas), and is blessed with diverse and fertile soils and a warm climate which have proved to be perfect conditions for wine-making that can be dated back to the Phoenician times, an ancient civilization who arrived on the Iberian peninsular long before the Romans. It wasn´t until the 19th century when regional producers truly mastered the art of wine-making when they began producing the legendary Cava wines by successfully imitating the French Champagne method of producing sparkling vintages. The region also produces some highly regarded, oak-aged reds.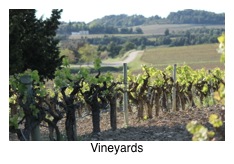 The Vineyards at Vins El Cep:
Our friends at Jose Ordonez Wine Distributors had arranged a wine tour for us at Vins El Cep where Karen and I had the pleasure of meeting Maite Esteve, the manager of the winery and member of one of the founding families. Maite made this particular tour so special and memorable because of her unyielding passion for her wines, her country and the rich heritage of the vineyard estates she represents. I have to say that this was one of the most educational and impressive wine tours that we have ever experienced.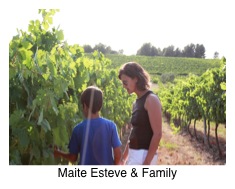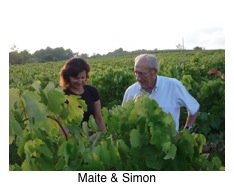 History of the Vineyards:
This beautiful vineyard represents the collaboration of four different family estates, which in 1980 brought together the vineyard estates of the Carreras, Esteve and Masana I Parera families. These families have been working the vineyards and making wine since the XV century, are widely known around the world for a wide range of quality wines and Cavas.
The family estate vineyards are located in the heart of the Penedès, between the municipalities of Sant Sadurní D'Anoia and Sant Llorenç D'Hortons, at the North East of the Penedès DO between the Higher and Central Penedès. Plains and small hills rise up from 200 to 400 meters. Moderately warm temperatures typical pre-coastal Mediterranean with mild winters protected by the mountains of Montserrat and Ordal and hot and dry summers, where the thermal variations are softened due to the proximity of the sea. This location is ideal for growing vines and the rolling hills provide different sun exposures on a predominantly calcareous clay soil, enabling them to grow many different grape varieties across a variety of conditions. Each of the four estates contribute a unique attribute to their collections of wines and Cavas. The estates include:
CAN PRATS: Berenger Raspall founded the winery in Sant Llorenç D'Hortons in 1393, but it was not until 1568 that Jaume Prats named the estate. It was rebuilt in a modernist style at the beginning of the XX century. Macabeu, Xarel.lo, Parellada, Pinot Noir and Tempranillo grape varieties are grown here.

CAN SIMON: In 1501 Mateu Joan founded this Catalan Manor, but it was not until 1673 that Jaume Simon named it. It's located in Sant Llorenç D'Hortons and it covers an area of 50 hectares. The Macabeu, Xarel.lo, Chardonnay, Pinot Noir, Ull de Llebre and Merlot grape varieties are grown here.

CAN MIQUEL DE LES PLANES: Located in Gelida, Miquel de les Planes founded the Masia in 1513, an original mud wall and stone Catalan farmhouse. It covers an area of 30 hectares. The Macabeu, Xarel.lo, Parellada, Chardonnay and Cabernet Sauvignon grape varieties are grown here.

CAN CASTANY: Located in Gelida, Joan Duran founded the winery in 1448, but it was not until 1513 that Felip Castany named this basilica style manor. The Macabeu, Xarel.lo, Parellada, Chardonnay, Muscat, Ull de Llebre, Merlot, Syrah and Cabernet Sauvignon grape varieties are grown here.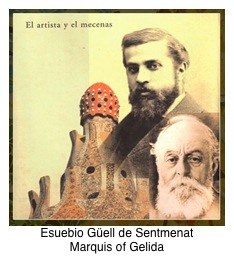 The rich history of these estates is hallmarked by the Marques De Gelida name. Barcelona is most famous for its native son and extraordinary architectural genius, Antoni Gaudi (see our article on Barcelona for more details on Gaudi). One of Gaudi's most famous attractions is the Park Güell that overlooks Barcelona. Gaudi designed his park for Eusebio Güell Gacigalupi, who was one of the most important and prominent figures of Catalan society during the early 20th century. Güell was the patron of Gaudi, and without his financial resources, Gaudi's work may have never become known. Eusebio Güell de Sentmenat Marquis of Gelida is the great-grandson of Güell Gacigalupi, and has given his family name to this wonderful collection of wines and Cavas.
The Winemaking Process:
As I have noted in previous wine articles, I consider great wine makers to be artisan farmers, and Vins El Cep is no exception. They meticulously control their vine during the whole year and control production to limit the yield. They hand select the grapes and pick at the optimum point of ripeness to guarantee the balance of aromas, sugar and acidity.
One of the main objectives of Vins El Cep has been to achieve high quality Cavas while maintaining respect for the environment. In 2000, they started organic agriculture in their vineyards and produced their first bottles of organic Cava in 2003. In that same year, they started to apply biodynamic agricultural techniques by selecting the specific Macabeu, Xarel-lo and Parellada vineyards with the oldest vines, ideal calcareous (lime based) soils and ideal wine-growing locations. They currently apply these techniques to five hectares of vineyards located in their Can Prats and Can Miquel de les Planes estates.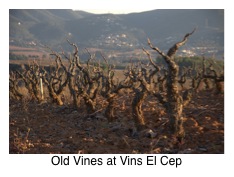 Biodynamic agriculture goes beyond organic agriculture, as it promotes the natural processes by looking for the balance between the ecosystem, biological diversity and bacterial activity of the soil. It also requires the biodynamic aspects of every single one of the tasks carried out in the vineyards as well as in the cellar. The cycles of the moon and the positions of the planets are respected as they also have an influence on the life of the vine and the character of the wine.
In 2006 Marquès de Gelida launched the first biodynamic Cava: Marquès de Gelida CLAROR. "CLAROR" is a synonym of purity, the essence of Cava, the expression of the Mediterranean, the minerality of the calcareous soils of the Penedès and the intensity of the old vines. This is a vintage Gran Reserva Cava that represents the most subtle and complex nuances.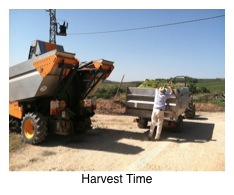 The Grape Varieties:
Macabeu: This native white variety represents 22% of the vineyards. This grape has large and compact berries with a thin golden skin, which makes it quite fragile. Despite being a sensitive variety, it is quite resistant to spring frosts. It gives a wine that has a balanced acidity and delicate aroma reminiscent of apples. The Macabeu grape produces wines with a moderate alcohol content, light pale color, providing elegance and finesse for Cavas.
Xarel·lo: Considered the most typical Penedès variety, this traditional Penedès native white variety represents 35% of the vineyards. Small and compact bunch, medium-sized berry. It is resistant to drought and heat, though sensitive to frosts. It has a very balanced production of sugar, acidity and structure. This variety gives personality to all of their Cavas and allows for the production of many great white wines. It produces fruity, aromatic and dry white wines with excellent body and structure.
Parellada: This is the finest of the traditional Penedès white varieties and is also the last variety to enter the winery. This grape represents 10% of the vineyards and has large berries with a hard skin, yet is sensitive to drought. Produce fine aromatic wines with moderate alcohol content, crisp aromas and delicate acidity.
Chardonnay: This international white variety was first introduced into the Penedès in the 60's and represents 8% of the vineyards. The first time it was planted on these estates was in 1991 and it really flourished. This grape has large bunches, small berries, and thin yellow skin. Chardonnay are typically sensitive to frosts and provides good acidity, tropical aromas of apple, syrup and body to white varieties.
Pinot noir: The first Pinot Noir vineyards were planted in 1992 and represents 7% of the vineyards. This grape is used to make rosé wines and Blanc de Noirs for Cavas. This red grape variety has a small pineapple-shaped purple black berry with a thick skin, soft pulp and good acidity, making it ideal for aging. It flowers and ripens in spring and is perfect for making base wines for Cavas.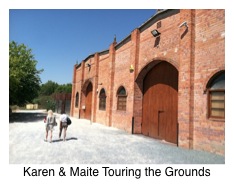 The Winemaking:
The Vins El Cep winery is located right next to their vineyards, which helps insure the grapes are processed under ideal conditions. Once harvested, the grapes are pressed in pneumatic presses. The must ("must" is a freshly pressed fruit juice that contains the skins, seeds, and stems of the fruit) is placed in small stainless-steel tanks for fermentation. Each wine is made separately according to the variety and the vineyard it comes from in order to personalize each of the wines.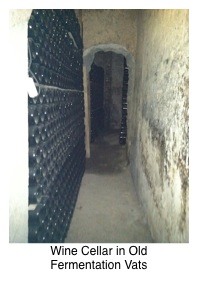 The wines and cavas of Vins El Cep are bottled during the first months of the year when temperatures are lower. In these conditions, a slow fermentation takes place inside the bottle to obtain the best aromas and fine bubbles, which will become integrated in a long aging process. They also introduce selected yeasts to provide complexity and character to the cavas.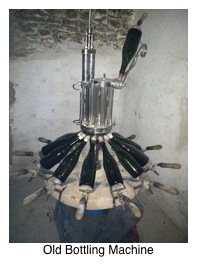 Finally, all bottles are aged in ancient cellars protected from light at a constant humidity and low temperatures. These cellars provide optimum conditions for long aging, which provides complexity to the bouquet and integration of the carbon dioxide for the Reserva and Gran Reserva Cavas.
The Wines:
CAVAS:
MARQUES DE GELIDA CLAROR 2007: CLAROR was launched as the first biodynamic Cava in 2006 and is a synonym for purity. This Cava is produced from traditional Penedès grape varieties grown on old vines. This is a vintage cava that produces a Gran Reserva with the most subtle and complex nuances. Minimum aging 3 years




EXCLUSIVE 2008: The predominance of Xarel-lo and its elegant balance and freshness have turned this into one the most favored Cavas from Marques de Gelida. Minimum aging 3 years

BRUT ECOLòGIC 2009: This Brut biodynamic Cava represents the wineries respect and commitment for the environment. Using old vines and traditional winemaking skills to produce a concentration of nuances, this is a well-rounded and extremely elegant Cava. Minimum aging 2 years

PINOT NOIR 2009: This is a sophisticated Cava that provides fruit, complexity and elegance while maintaining its smoothness and freshness. Minimum aging two years.



WINES:
MARQUES DE GELIDA CLOT DEL ROURE 2010: This biodynamic terroir wine is produced from 70-year-old Xarel-lo vines. The deep roots of these vines combine with the calcareous composition of the soil to produce a complex and elegant wine.




XAREL·LO 2011: This biodynamic wine is produced from old vines with a low yield and represents a fusion of a young wine and one that has been aged in a barrel. This wine is characterized by its freshness and fruity aromas, structure and maximum expression.






The Experience: Words cannot express the beauty and simple elegance of a well produced wine, and he wines of Vins El Cep live in perfect harmony with the warm and beautiful countryside of the Penedès wine region. The families of Vins El Cep share a long and proud tradition for producing great grapes, interesting wines and world-class Cavas, and they are well represented by Maite Esteve and her passionate leadership for creating old world wines with new world flavors. I hope you visit and enjoy their wonderful wines and Cavas!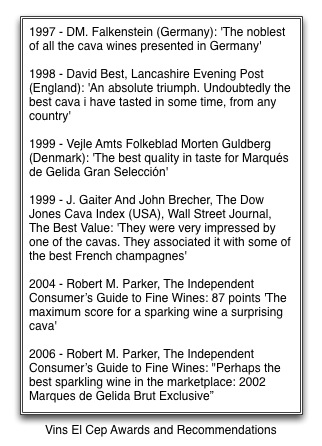 Rating:

---
Posted By:
Chief Foodie Officer